Visitor information
The exhibition café Alte Meierei
Every year, at the start of NordArt, the exhibition cafe Alte Meierei reopens amidst the greenery of the sculpture park.
In our Scandinavian-inspired cafe, we value the best craftsmanship and fine confectionery. The main emphasis is on homemade cakes, sophisticated cupcakes and fine tarts, created daily in our artisan bakery. Complemented by hearty dishes, speciality coffee and chilled beverages, the Alte Meierei offers moments of pleasure in a wonderful setting at any time of day.
We are open from 12 am to 6 pm
To avoid queues, it is recommended to make a table reservation for the Alte Meierei.
For booking requests and inquiries about catering groups during your visit to NordArt, please contact Angelika Mohr +49-4331 354 697 or Angelika.Mohr@aco.com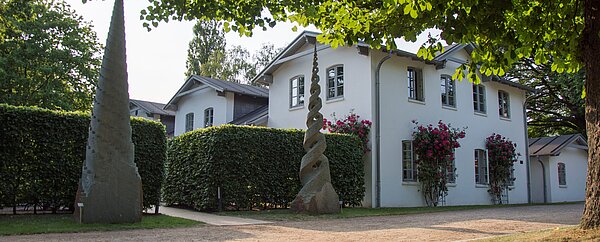 ---
Pop-up cafe Altes Technikum
Since 2021, our pop-up cafe Altes Technikum has also been at your service.
On the premises at the ACO Thormannhalle – directly at the entrance to the sculpture park – the ACO Hospitality Team offers you fresh and appetising refreshments. We have created an enchanting outdoor eating area to savour the food and drinks from our self-service counter.
Current opening hours: Tue-Sun, 11 am to 5 pm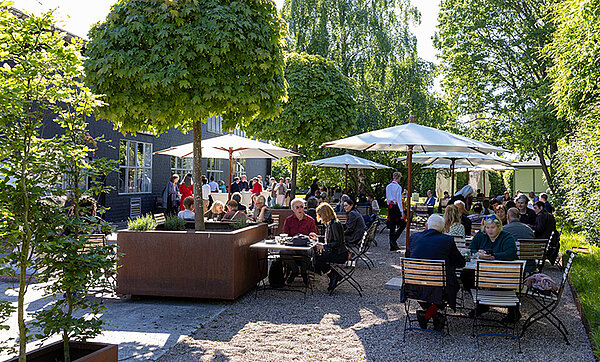 Start your day with a fresh coffee and bijou second breakfast or take a break when you need it. Enjoy our savoury snacks and, of course, the delicious cakes and tarts from our bakery.
Please be assured that leaving the exhibition premises for refreshments in Altes Tecnikum does not invalidate your day ticket – you can, of course, continue your NordArt visit after a rest in our pop-up cafe.