Visitor information
The Exhibition Café "Alte Meierei"
Amidst the green of the sculpture park lies the beautifully renovated old dairy house "Alte Meierei".

During the exhibition of the NordArt we serve home-made cakes, coffee specialties and beverages between 12 am and 7 pm as well as a small selection of light warm dishes from 12 am to 3 pm.

Upon request we are able to accommodate groups and serve them coffee & cake or a light dish before or after a visit to the exhibition.

In these historic surroundings and in the elegant garden we have a capacity of serving up to 100 persons.

For group reservations please use
the online form

or contact:

Angelika Mohr
Tel. +49 4331 354 697
angelika.mohr@aco.com

If you wish to receive more information on the planning of events & meetings please consult our website at www.aco-hospitality.de.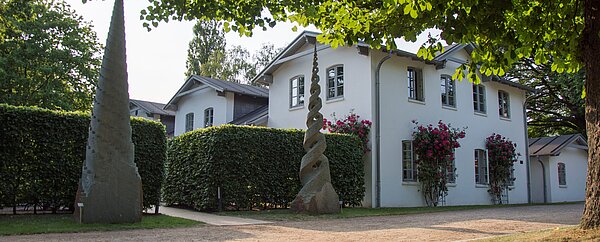 ---